Back To Our Services
Do you own a garage at your home or business? Do you need a company that you can count on for servicing your garage system? You can count on us for all of your garage door needs. More importantly we will be there when you need us. We have a 24/7 emergency service for our customers. When you need us we will be there for you. Call us today.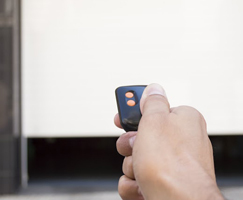 No other garage door service is as willing to go the extra mile as we are. This is obvious to all of our customers who have ever turned to us for their repair and installation needs. We have the tools needed to get the job done along with the talent of our qualified and highly skilled technicians. Get the help you need and deserve at prices you can afford. Allow us to give you a brand new door you are happy to show off and a garage door opener that works when you need it to. We can handle the maintenance of both to ensure they continue working when you need them to.
We take pride in the fact that we can do all different kinds of services related to garages. One is on remotes. Remotes work off an opener. There are some remotes that will work with any opener and they are called universal. But there are some that must match up with the opener that you have. We can help you make sure you buy the right remote.
Remotes can make life a lot easier
Even with an opener it can still be a hassle to have to get out of your car and push the button to open or close the garage door. When you have a remote all you have to do is have the remote in the car with you. It is small and can be hidden when you are not using it. Now you will never have to get out of your car again to operate the garage door. Call us to install this garage door remote for you.
We also supply these garage door remotes. The brands that we carry are some of the best around. We want our customers to have remotes that they can depend on. The brands that we carry are the Genie Intellicode, the Clicker, the Multi-Code and the Liftmaster Security. Each of these has a variety of designs and styles. Call us. We supply, install and show you how best to work these remotes.
Our garage door company is proud to be able to help people with their garage door needs. Of course we do more then just remotes. We also can repair, replace and install any part pertaining to the garage door. We will make sure our customers are satisfied because we care.
Back To Our Services